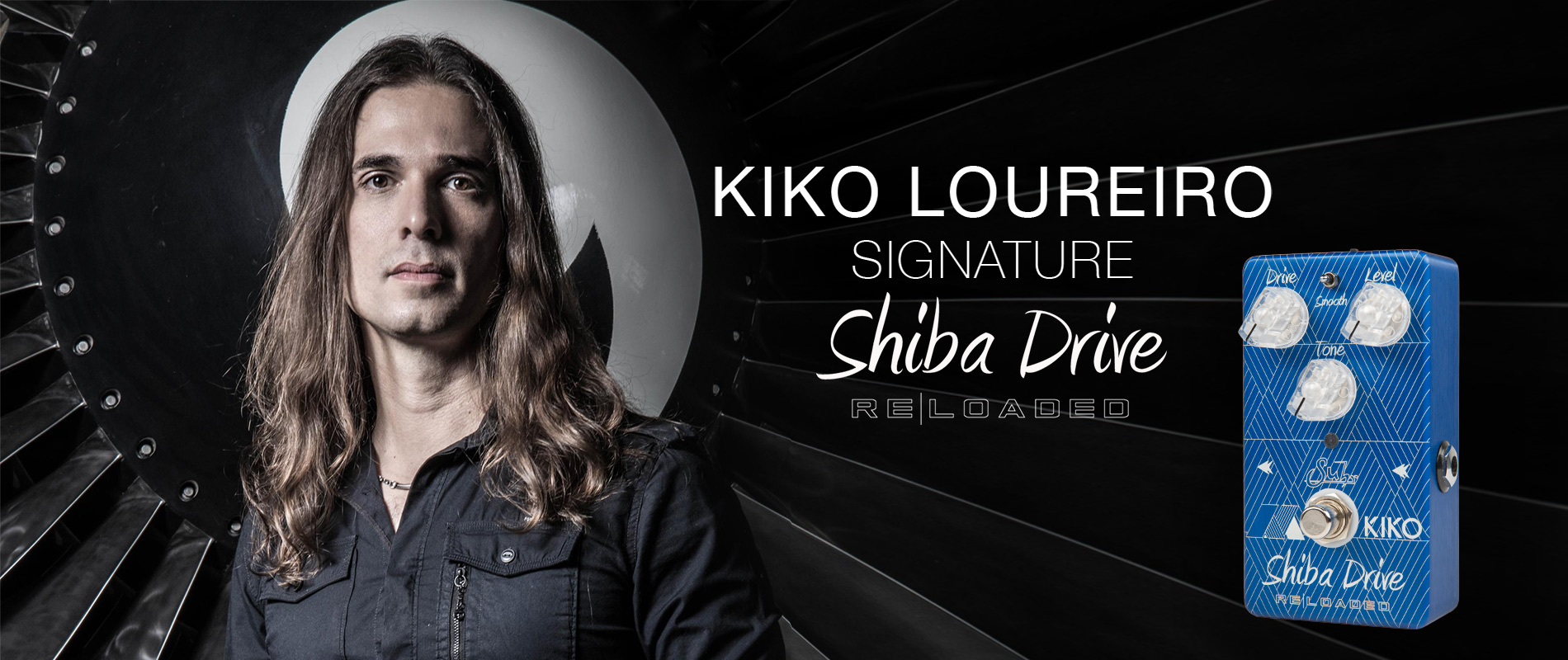 KIKO LOUREIRO SIGNATURE SHIBA DRIVE RELOADED
The Kiko Loureiro Signature Shiba Drive Re|Loaded is the result of the collaboration between Suhr and Megadeth guitarist Kiko Loureiro. Since 2015 Kiko has been a fan and used an original Shiba Drive as his main overdrive pedal in the studio and live for both his solo and Megadeth projects.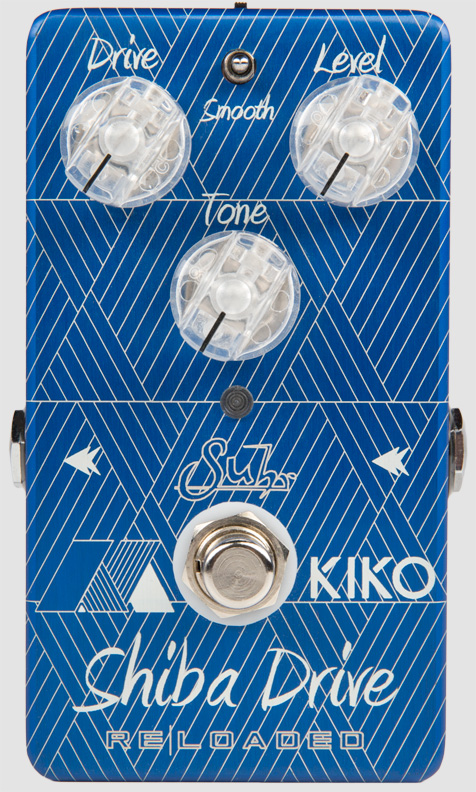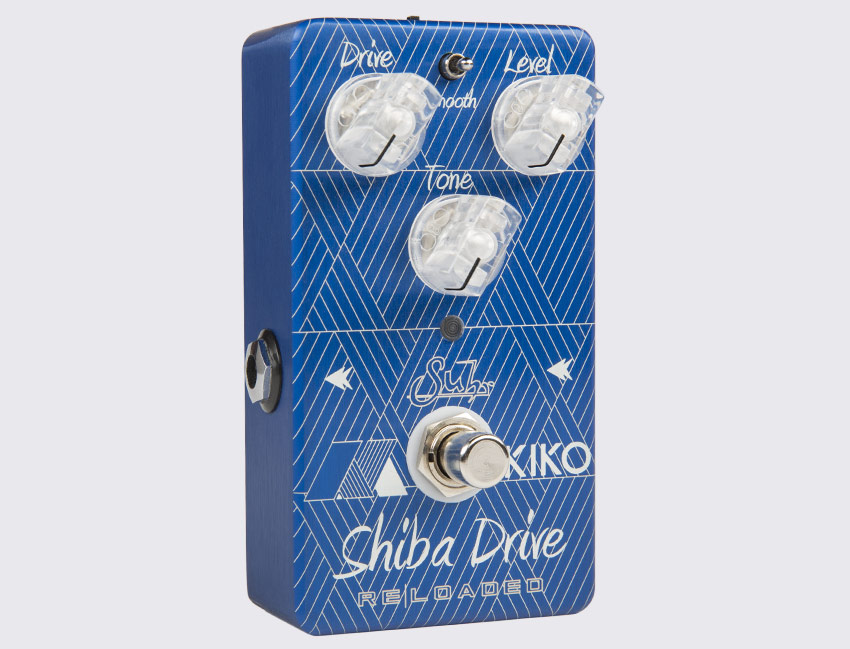 SMOOTH AMP-LIKE PERFORMANCE
AMP-LIKE PERFORMANCE
Designed to work equally well with single coil and humbucking instruments, the Shiba Reloaded responds dynamically to every nuance of your playing, just like the overdrive channel of a tube amplifier. With a simple twist of your volume knob, you can easily morph from pushed clean to full on Classic Rock style tones.
GAIN TO SPARE
The Shiba Drive Reloaded offers over 50% more gain than our original Shiba Drive. Our engineers fine tuned it's gain stage, increased saturation and upper harmonics, which resulted in improved midrange articulation and more sustain, allowing your notes to sing without sacrificing low end definition.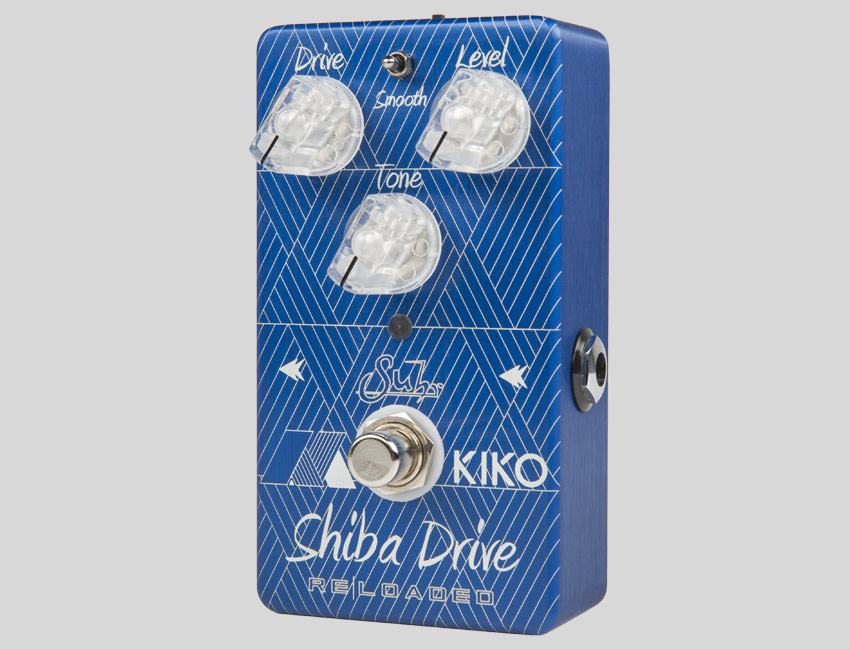 SMOOTH SWITCH
We redesigned Shiba's Smooth switch to be more apparent offering flexibility, giving you the ability to fine tune your sound. Whether you prefer warm violin-like solos or an open and defined full-bodied rhythm tone, Shiba Drive Reloaded is your ideal overdrive pedal for a variety of playing styles.
An excellent companion to the original Shiba Drive, Shiba Drive Reloaded is a versatile overdrive pedal that delivers a broad range of pushed/overdriven tones, with an amp-like feel, all within a compact stompbox.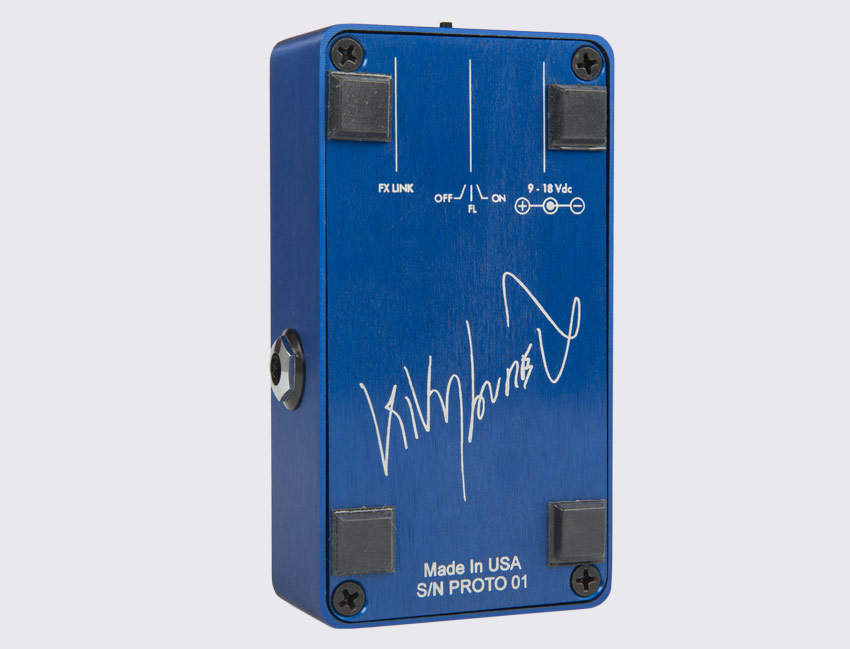 SIGNATURE TONE
Kiko primarily uses his Shiba Drive as a boost to push the front-end of his amplifiers for increased sustain and harmonics. Based on feedback from Kiko we have modified the Shiba Re|Loaded circuit to offer greater clarity and low-end response while retaining thel character and dynamics of the original.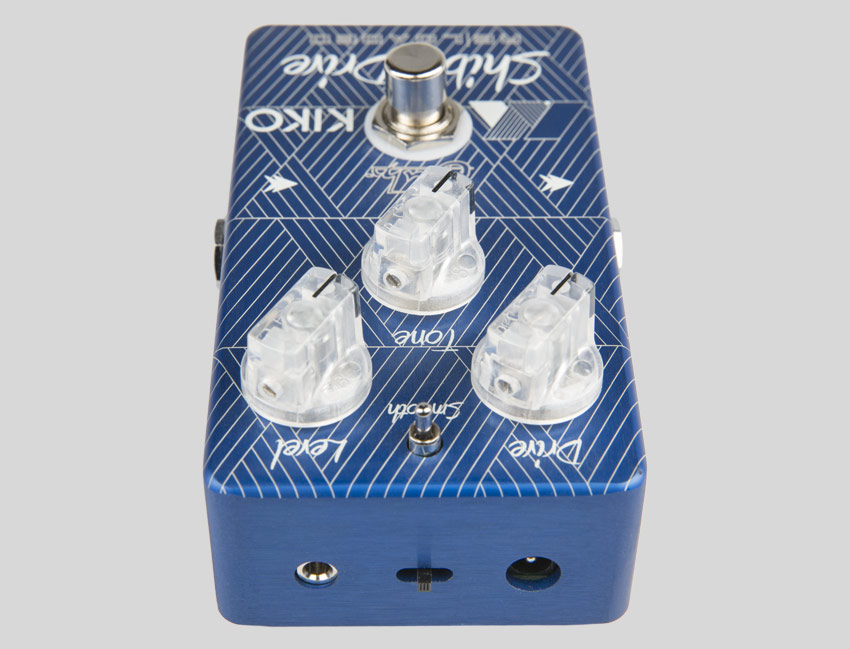 ADDITIONAL FEATURES
True Bypass: Shiba Drive Reloaded is true bypass via a relay. This function allows for the remote switching, and the battery monitor feature. The relay produces less popping when switching the pedal on and off.
FX Link: The FX Link connector allows the pedal's switching function to be controlled from an external switch, pedal board, loop switcher, or any other custom interface. FX Link also provides the ability to power up in the On/Off state.
Low Battery Monitor: Riot incorporates a unique battery monitor that alerts the user to low battery conditions. In addition, the battery monitor will automatically switch the pedal to True Bypass if the battery voltage is too low for the circuitry to correctly operate.
AVAILABLE AT PARTICIPATING DEALERS
| | |
| --- | --- |
| Street Price: | $219 |
| SKU: | 03-SHI-0003 |
| Output Impedance: | 600 ohm |
| Power Connector: | 9Vdc, center negative, 2.1mm x 5.5mm |
| Operating Voltage: | 4V to 18V (nominal 9V) |
| Maximum Voltage: | 20Vdc |
| Reverse Battery Protection: | Yes |
| Over Voltage Protection: | Yes |
| Current Consumption: | 8mA |
| Estimated Battery Life: | 75 – 100 hours of continuous use |
| Dimensions: | 2.5"(W) x 4.5"(D) x 1.25"(H) |
| Weight: | 0.75lb |
| FX Link Connector: | 1/8" Mono |
| FX Link Max Voltage: | 3.3Vdc |
| Shield → Tip: | Activate Pedal |
| ROHS Compliant: | Yes |
| Agency Approvals: | N/A |
We are always here to help! Feel free to contact us with any questions, and we will do our best to help.