ANDY WOOD SIGNATURE GUITAR


IMPECCABLE QUALITY, LEGENDARY PERFORMANCE
The Andy Wood Signature guitar features a Roasted Maple neck and fingerboard. The neck is finished with our satin acrylic urethane, which provides the smooth feel of natural wood as well as protection from moisture.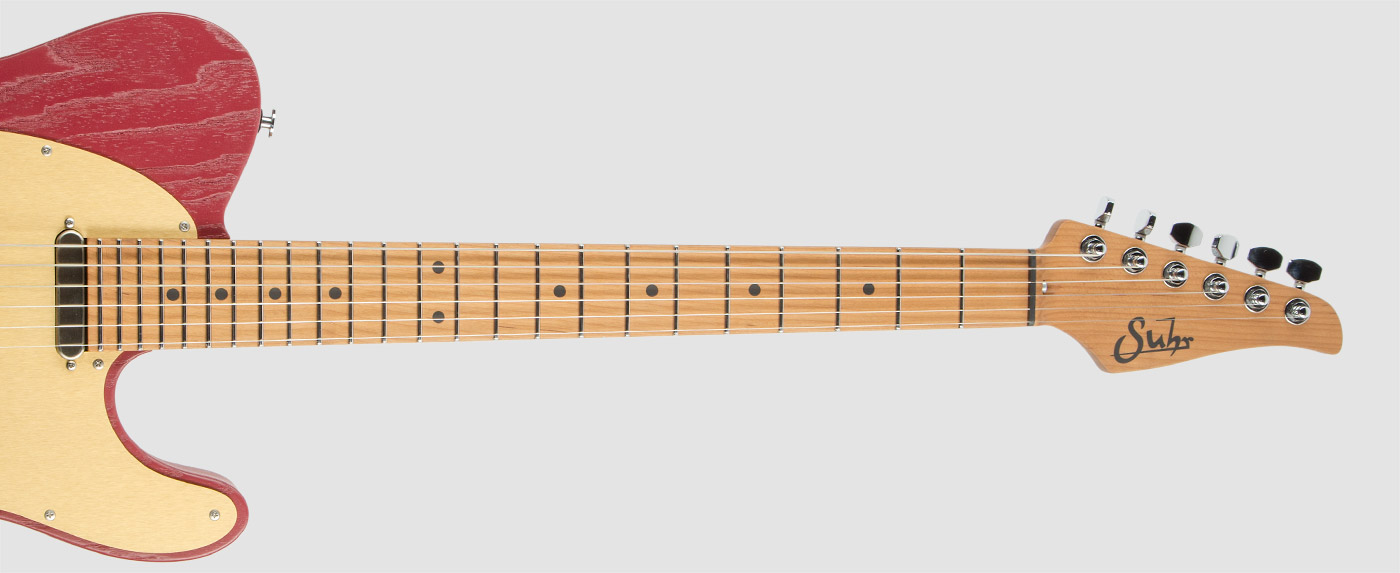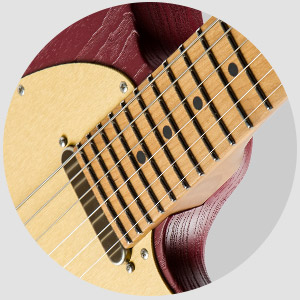 NECK PROFILE
MODERN ELLIPTICAL (.780″-.830″)
Andy's Modern T is equipped with our Modern Elliptical neck profile. Rolled edges and a 16" radius offers a substantial, yet comfortable shape.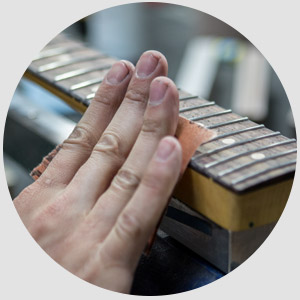 FRETS
JUMBO STAINLESS STEEL (.057″ x .110″)
Stainless steel frets offer silky smooth bending and long-lasting playability. Every Suhr receives a PLEK fret dress, ensuring the best possible string action, playability and intonation.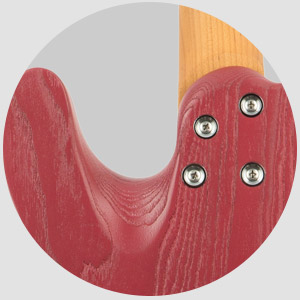 CONTOURED HEEL
The unique contoured cutaway and heel allows for easier access to the upper register. For optimum tone and stability, the neck joint must not be too tight or too loose, therefore all of our neck pockets are precisely fitted by hand, by expert craftsmen.
MODERN T BODY SHAPE
The Modern T combines the Classic T shape, with the 24 fret Modern neck.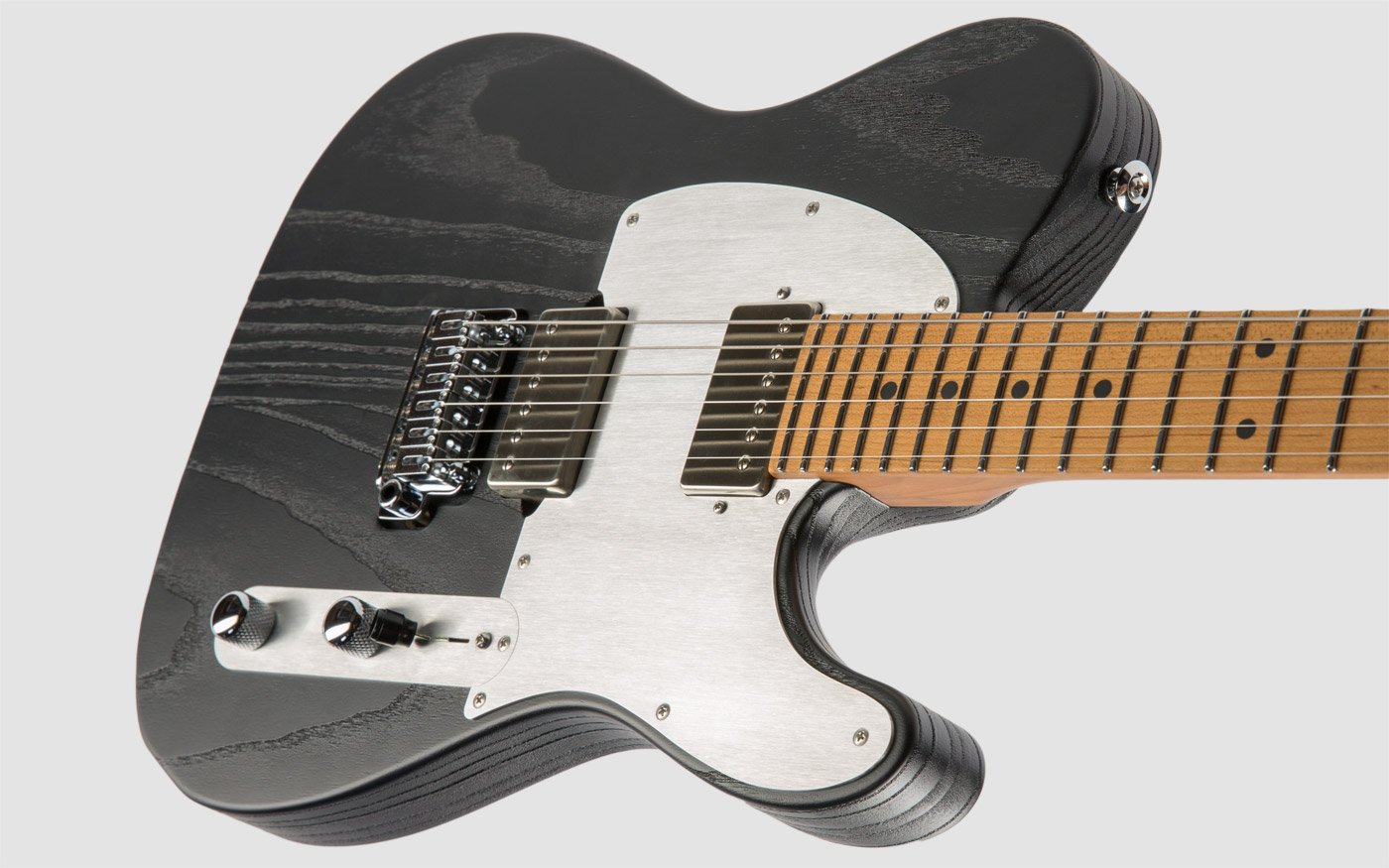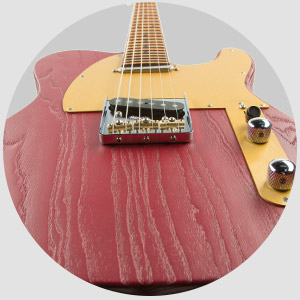 SWAMP ASH BODY
Swamp Ash, a popular body wood in the 1950's, is highly resonant and offers a slightly scooped midrange.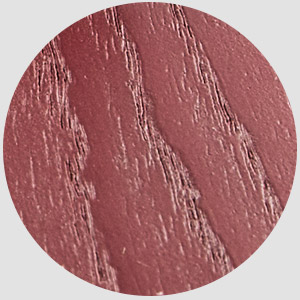 TORCHED BODY
Prior to the satin finish being applied, the body is torched by hand, burning away part of the grain in the wood. The result is a unique feeling guitar, where the grain is felt through the satin finish.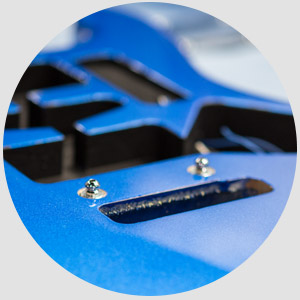 SSCII EQUIPPED
The SSCII is our proprietary silent single coil system. The SSCII is installed inside the body of the guitar and works with traditional single coil pickups. It reduces 60 cycle hum and has no impact on tone, no batteries to change – just transparent noise reduction.
HARDWARE & ELECTRONICS
The versatile HH pickup configuration features a 5-way mega switch, two Thornbucker pickups, a push/pull for parallel bridge, and a 510 tremolo.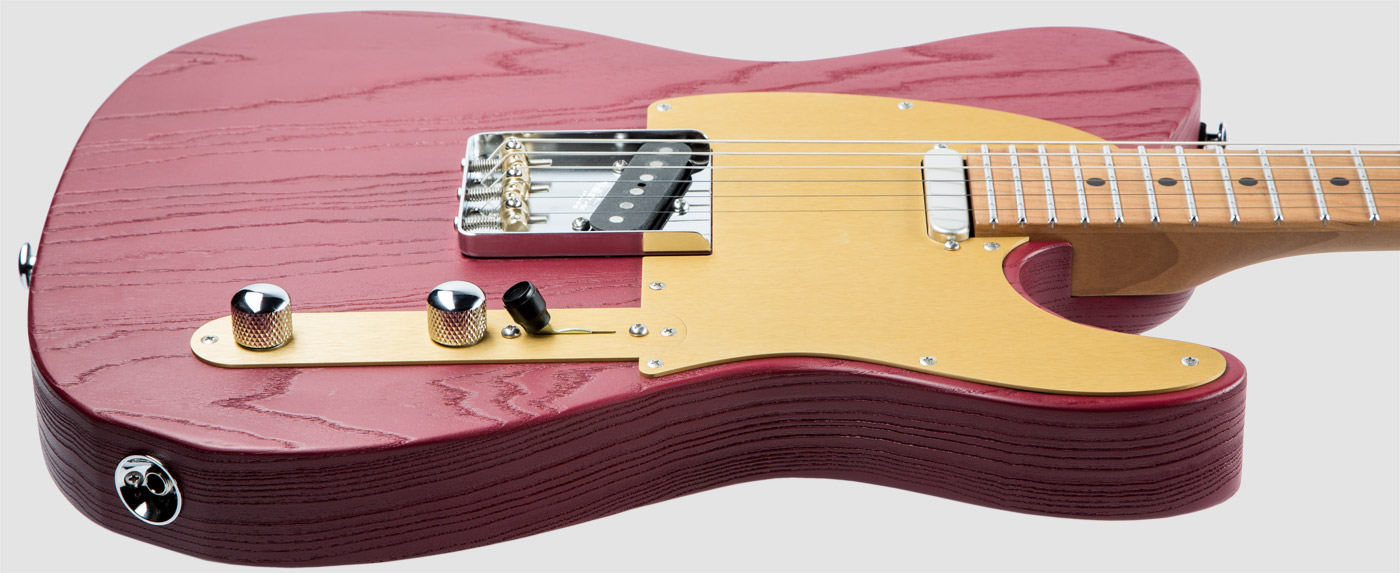 Hardware & Electronic Features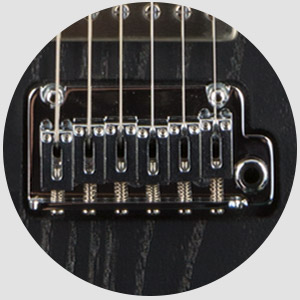 GOTOH 510
The recessed Gotoh 510 tremolo bridge features dual steel knife edge pivot points to provide greater functionality and years of trouble free performance. The 510's steel block increases sustain and tuning stability.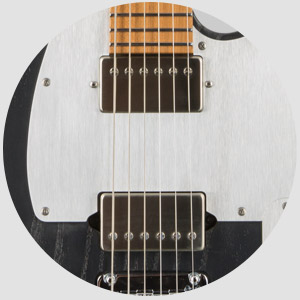 THORNBUCKER PICKUPS
Thornbucker pickups are born out of a desire to give guitarists a humbucking pickup set that has all of the best attributes of the coveted 50's PAF pickups… with none of the downsides.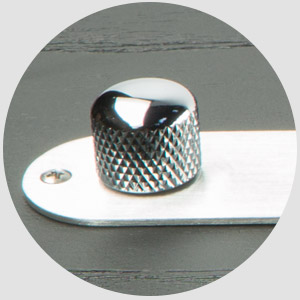 SERIES/PARALLEL SWITCH
A push/pull tone knob switches the bridge humbucker from series to parallel, reducing the output and brightening the tone, similar to a single coil.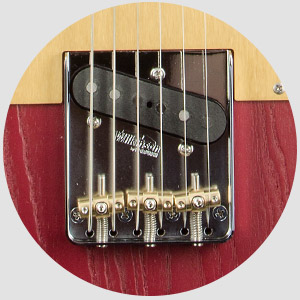 WILKINSON 3 SADDLE
The Wilkinson compensated bridge with brass saddles was chosen for its superior tuning stability, sustain, and intonation performance while maintaining the classic look and vibe of a true vintage instrument.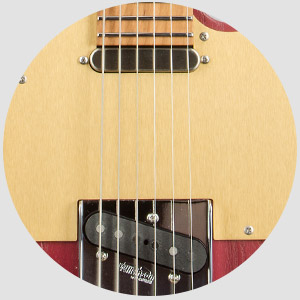 WOODSHED PICKUPS
The red Andy Wood signature model features Andy's signature Woodshed Classic T single coil pickups and the SSCII system for single coil tone without the hum.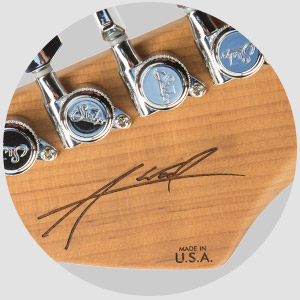 SUHR LOCKING TUNERS
Equipped with staggered Suhr Locking Tuners, which provide an 18:1 gear ratio, improved tuning stability, and no need for a traditional string tree.
Every Andy Wood model has his signature laser engraved on the back of the headstock.
Click Guitar To View Gallery
Click Guitar To View Gallery
Street Price:
$3,495
SKU:
Red
01-SIG-0003

Black
01-SIG-0004
BODY
Body Shape:
Modern T
Body Finish:
Torched Satin
Body Wood:
Swamp Ash
NECK
Neck Wood:
Roasted Maple
Neck Finish:
Satin
Fingerboard Wood:
Roasted Maple
Neck Back Shape:
Modern Elliptical .780"-.830"
Fingerboard Radius:
16"
Frets:
Jumbo Stainless Steel (.057"x.110")
Nut:
1.650" Tusq
Headstock:
Laser Engraved Andy Wood Signature
ELECTRONICS
Bridge Pickup:
Thornbucker (Raw Nickel) - Black Finish

Woodshed Bridge - Red Finish
Neck Pickup:
Thornbucker (Raw Nickel) - Black Finish

Woodshed Neck - Red Finish
HARDWARE
Tuning Machines:
Suhr Locking
Bridge:
Recessed Gotoh 510 with steel block - Black Finish

Wilkinson 3 Saddle - Red Finish
Color:
Chrome
We are always here to help! Feel free to contact us with any questions, and we will do our best to help.