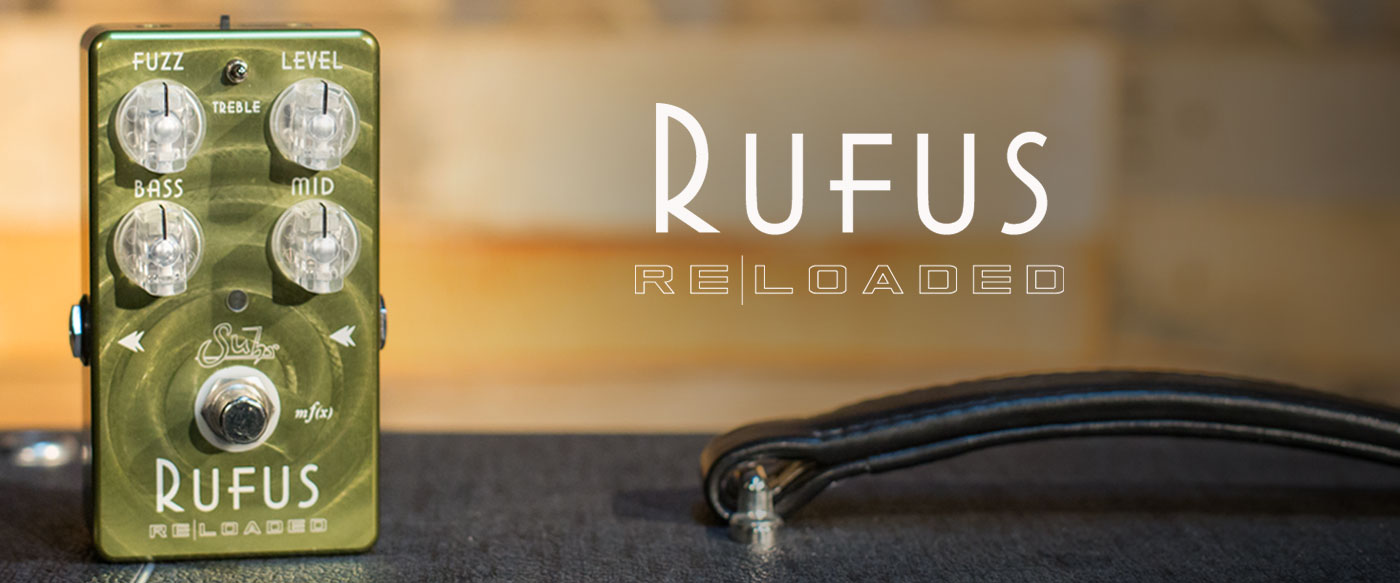 SUHR RUFUS RELOADED FUZZ PEDAL
Rufus Reloaded is a unique pedal that offers a vast array of fuzz tones. With the Re|Loaded edition we've added an extremely dynamic and tactile octave-up effect.
We focused our development on creating a powerful, easy to play octave-up, that responds evenly across all of your instrument's pickup selections and the entire fingerboard – effortlessly delivering the iconic "Band of Gypsys" tone at your fingertips.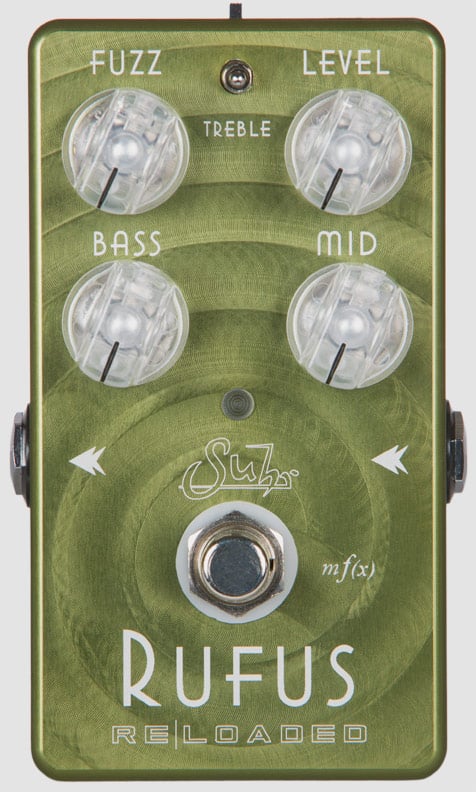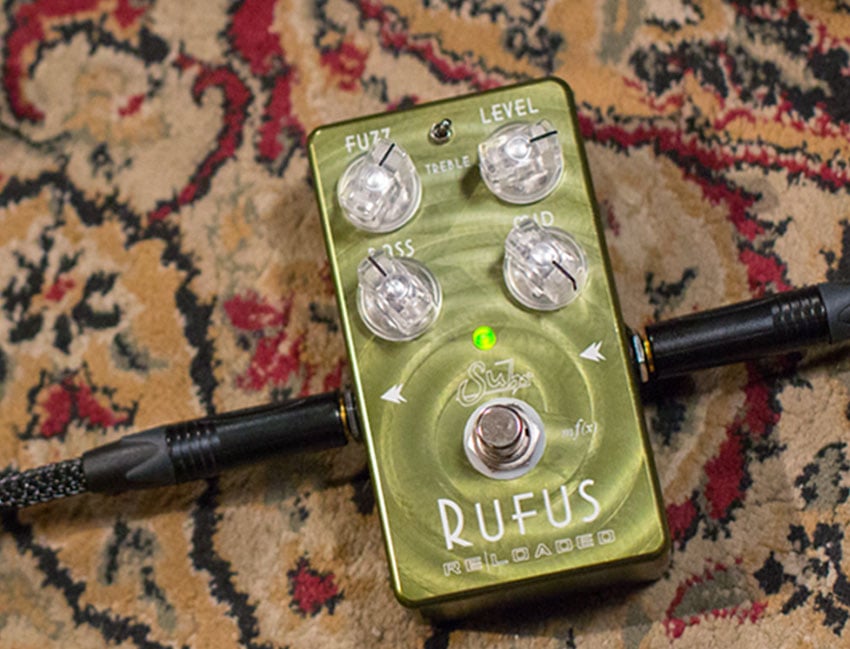 MF(X) TECHNOLOGY
Switch between Rufus Reloaded's two modes (normal and octave up) in mid performance by pressing and holding the footswitch.
MF(X) TECHNOLOGY
Switch between Rufus Reloaded's two modes (normal and octave up) in mid performance by pressing and holding the footswitch.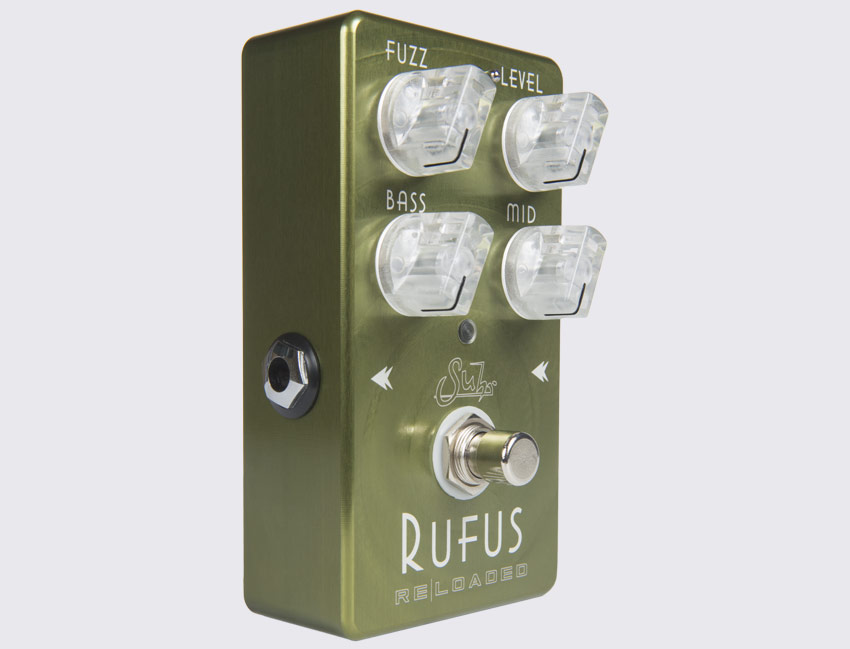 BEYOND TRADITIONAL
Designed for ultimate versatility, Rufus is equipped with a full featured 3-Band EQ that gives you the ability to easily shape Rufus' tone without compromising the sound of your guitar or bass rig. Did we just say bass? Yes we did. Rufus is an equal opportunity fuzz pedal that plays well with guitars and basses – no need to worry about losing your bottom-end here.
For the Reloaded version, we've added a classic octave up mode. We set out to make this effect easier to play than traditional octave fuzzes, and be present across the entire fretboard.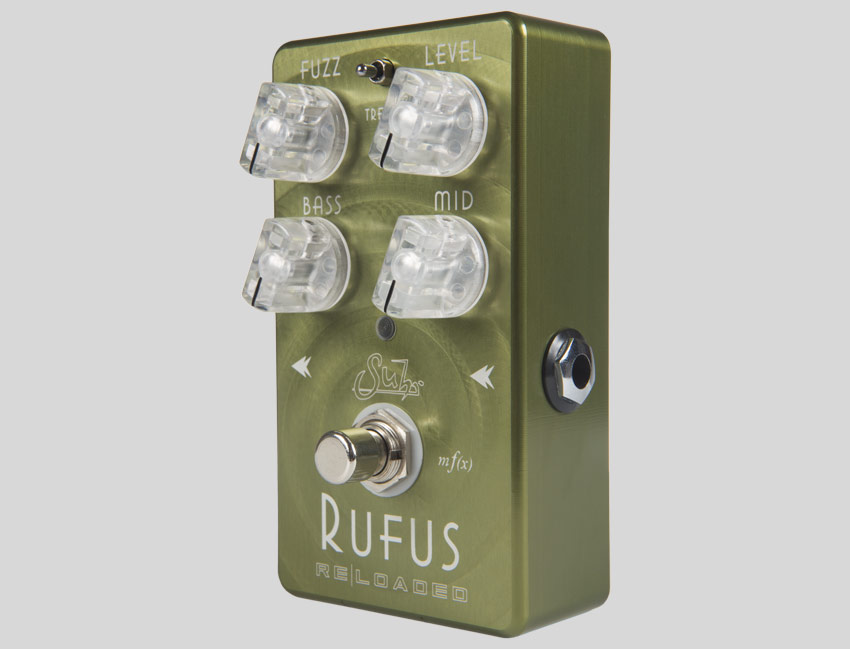 ONE PEDAL, TWO MODES
Created to enhance your overall playing experience, we developed Multi-Function Technology mf(x). mf(x) is a proprietary foot switch technology that enables you to seamlessly select between Rufus' two distinct user modes, Normal and Octave, during a performance just by holding down it's foot switch. Would you like to default to one mode in particular the next time you turn on Rufus? Not a problem; mf(x)has built in memory that remembers your last mode choice.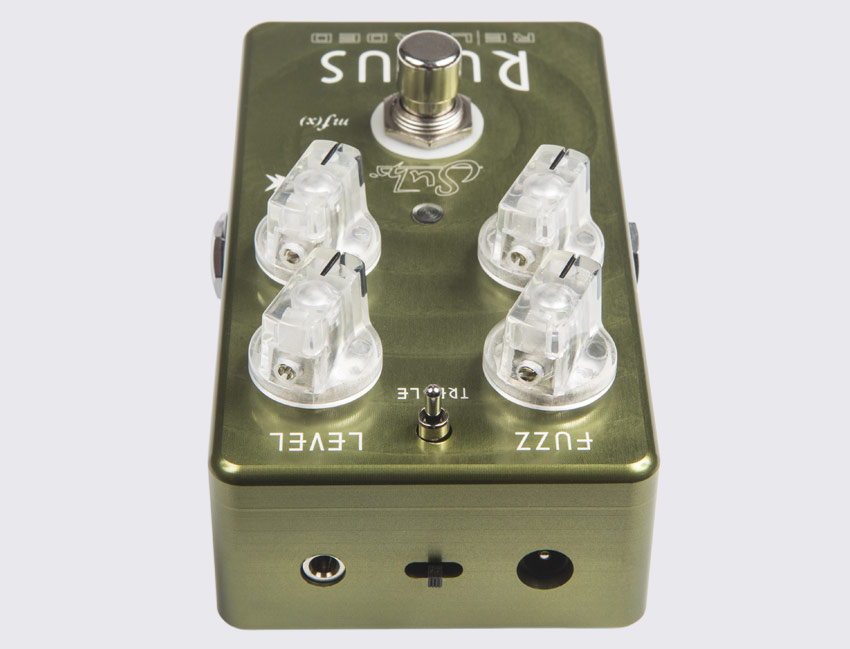 ADDITIONAL FEATURES
True Bypass: Rufus Reloaded is true bypass via a relay. This function allows for the remote switching, and the battery monitor feature. The relay produces less popping when switching the pedal on and off.
FX Link: The FX Link connector allows the pedal's switching function to be controlled from an external switch, pedal board, loop switcher, or any other custom interface. FX Link also provides the ability to power up in the On/Off state.
Low Battery Monitor: Rufus Reloaded incorporates a unique battery monitor that alerts the user to low battery conditions. In addition, the battery monitor will automatically switch the pedal to True Bypass if the battery voltage is too low for the circuitry to correctly operate.
| | |
| --- | --- |
| Street Price: | $200 |
| SKU: | 03-RUF-0002 |
| Input Impedance: | 5K ohm |
| Output Impedance: | 10K ohm |
| Power Connector: | 9Vdc, center negative, 2.1mm x 5.5mm |
| Operating Voltage: | 9Vdc |
| Maximum Voltage: | 18Vdc |
| Reverse Battery Protection: | Yes |
| Over Voltage Protection: | Yes |
| Current Consumption: | 9mA |
| Estimated Battery Life: | Approximately 60 hours of continuous use |
| Dimensions: | 2.5"(W) x 4.5"(D) x 1.25"(H) |
| Weight: | 0.75lb |
| FX Link Connector: | 1/8" Stereo |
| FX Link Max Voltage: | 3.3Vdc |
| Shield → Tip: | Activate Green (normal) Mode |
| Shield → Ring: | Activate Red (octave) Mode |
| ROHS Compliant: | Yes |
| Agency Approvals: | N/A |
We are always here to help! Feel free to contact us with any questions, and we will do our best to help.